The 52 Annual Official Vermont Maple Festival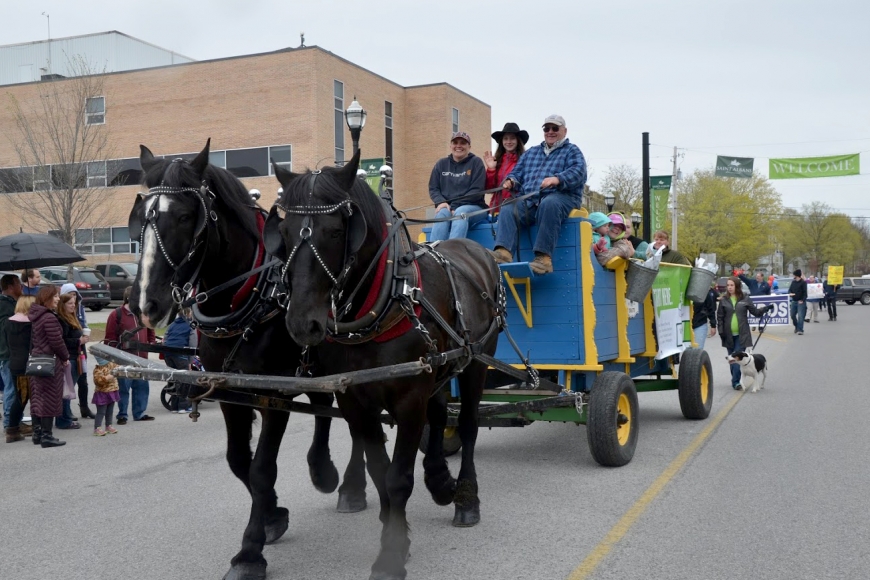 The Vermont Chamber of Commerce has honored The Vermont Maple Festival as a " Top Ten Honored Event". The theme of this year's celebration is Vermont Maple ~ Life is Sweet! The Festival will showcase a multitude of ways that maple products are enhanced and why Maple is the official Flavor of Vermont!
All the usual delights of the Festival will happen at the 2018 ~52nd annual event – At the Exhibit Hall you will find Maple Syrup and Maple Cooking Contest and Demonstrations; Antiques, Crafts and Specialty Foods Shows; Fiddlers Show, and Youth Talent Show; Maple Cream Frosted Doughnuts, Maple Creemee and other maple treats; Pancake Breakfasts, a Maple Dinner; Sugarhouse Tours; Kids' Activities and Face Painting; the Sap Run foot race; Free Entertainment on the Main Street Stage; Chain Saw demonstration in the Park; New Crop Maple Syrup tasting at a little sugarhouse in the Park; a colorful Carnival; St. Albans Historical Museum will be open to tour; Maple Cotton Candy and more Maple food treats from the Main Street vendors; Maple Beverage Tasting; Maple Sip & Paint; Vermont's renowned Sugar-on-Snow; the grand old Taylor Park with a children's carousel, a newly re-built fountain and places to picnic; a downtown of intriguing shops; the two hour parade with floats, bands and colorful costumed characters.
The Festival sees an annual attendance estimated at upwards of 35,000, visitors eager to experience the delights of Vermont Maple and travel from all parts of the United States, Canada, and far-flung regions of the world. It has been a frequent subject of the media: television features, including Food Network, national news and magazine articles, and has been highlighted in books including "Amazing Festivals: Hundreds of Small Town Celebrations" and "1000 Places in the U.S. and Canada to See Before You Die".
Much of the Vermont Maple Festival is free of charge, and handicapped accessible. Overnight accommodations are available in St. Albans, Colchester and Burlington. Tap into all there is to:
SEE, LEARN, SAVOR and DO at the Vermont Maple Festival!
For any questions, please go to the official event page for the festival, www.VTMapleFestival.org
See you there!
Next Event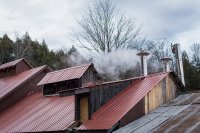 Mark your calendars for March 24-25! Maple Open House Weekend is a statewide event celebrating sugaring season being held March 24 and 25. Sugar makers throughout Vermont will open the doors of their…