Vermont Maple Syrup Starting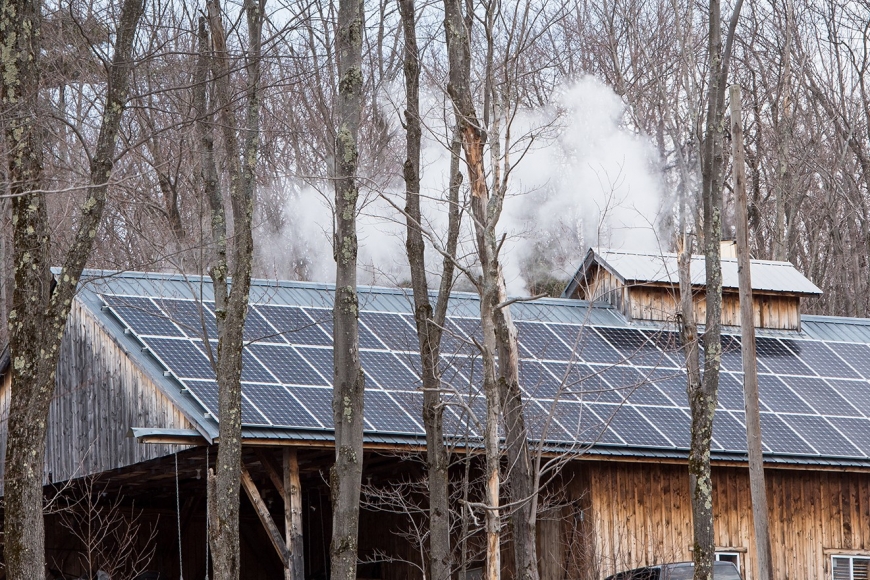 With the rise in temperatures this week, many of Vermont's sugar makers will be boiling sap in their sugarhouses and producing Vermont's first – and sweetest – crop of the year. The forecast here in central Vermont is calling for daytime high temperatures of 42 °F today, 53 °F tomorrow, and 65 °F on Wednesday. With those high temps being 20 or more degrees above the daily averages, sap will be flowing and most sugarhouses across Vermont will have columns of steam rising from their cupolas as the transition from sap to syrup takes place.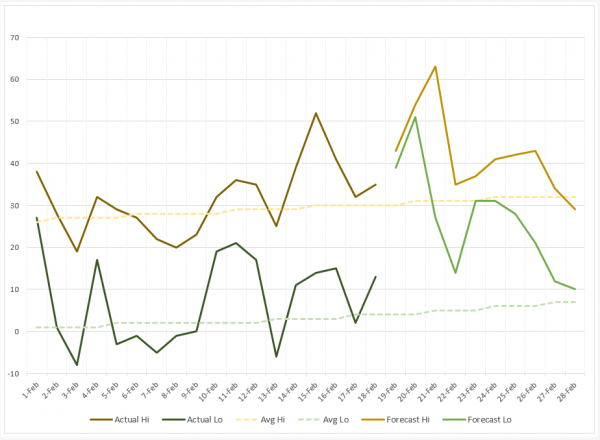 For maple trees to have sap flow there needs to be a rise in temperature which is why maple syrup is made in the spring; cold winter temperatures give way to the warming temperatures of springtime. But more than a rise in temperature, what maple trees really need for optimal sap flow are cyclical temperatures of below freezing at night and 40-45 degrees during the day. This pattern of freezing and thawing builds pressure within the trees which causes the sap to flow. So, despite the warm temperatures this week and the syrup that will be made, it is not optimal conditions for sap flow. The long-range forecast shows daytime temperatures settling back into more seasonal conditions, meaning this early start is likely to be something of a blip once the season has concluded later this year.
Reports of 2018's early maple crop are not wrong from a historical perspective as this is earlier than may have been expected thirty or forty years ago. However, the 2017 season began for most producers in mid-February as well, before temperatures plunged late in February and early March. And the 2016 season saw similar production of syrup in late January and early February for those producers who were set up to collect sap and make syrup. While there may not be much to the season being earlier than usual, Vermont's sugar makers are more and more getting their taps set earlier in the winter to be ready for when the conditions allow for sap to flow. With the advancements in sap collection systems, including improved and more efficient tubing systems, producers can extend their season. This acts as a sort of insurance policy since maple syrup production is completely reliant on those freeze-thaw cycles and a sustained and gradual warming of seasonal temperatures. Long, continued warm periods in winter can signal an end to the season, cutting short the production of maple syrup, as happened in 2012 when the temperatures in March were consistently in the 70s, and even 80s, here in central Vermont.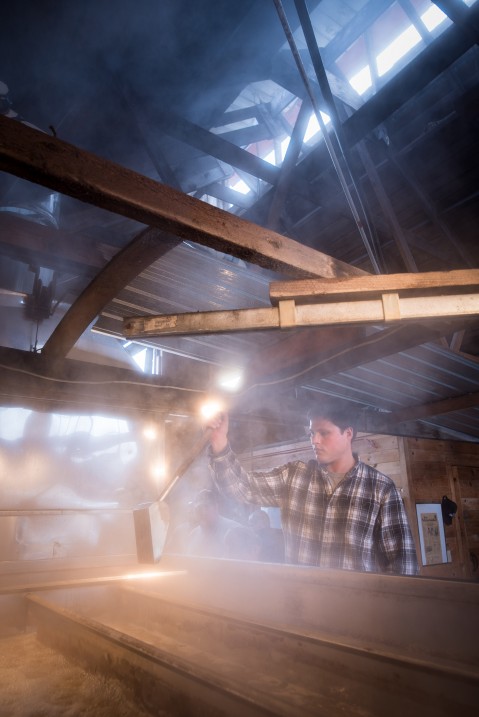 So this week will see many maple sugar makers making sweet and delicious maple syrup but it will very likely turn cold and wintry again, putting the brakes on the season and leading to the more normal production of syrup in March and April.
Next Blog Post
Two incredible winter-inspired Maple and Gin cocktails