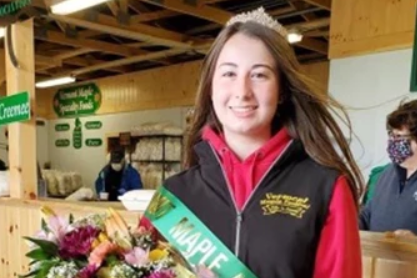 Abigail Gagne
2021 Vermont Maple Ambassador - Highgate, VT
Abigail grew up on a 350-acre sugarbush with 22,000 taps. She's been involved in maple her whole life. In her infancy, she watched her Grandfather boil sap and now today she cleans filter presses, moves barrels, cleans tanks and checks lines daily after school. She has been a volunteer at the Vermont Maple Festival since she was 12. She's been interviewed and featured in The Washington Post and Forbes Magazine. In June of 2019, she represented young females in the maple industry at The Fancy Food Show in New York City. In 2020, her family's sugarhouse held the annual Governor's Tree Tapping Ceremony, which she helped organize.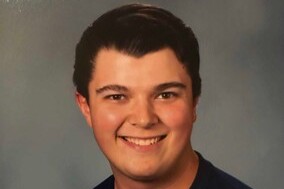 Dustin Beloin
2021 Vermont Maple Ambassador - Jay, VT
Dustin lives in Jay and is an intracule part of his family's 3,700 tap operation. He also helps out at his Grandfather, Jacques Couture's sugarbush as well as his neighbor's. His maple skill set ranges from setting up lines, tapping, cutting firewood, and building anything to make sugaring more efficient. Dustin currently attends North Country High School and Career Center and has been involved with Vermont FFA, holding the rank of Officer for two years, he recently just accepted the role of President for his Senior year. In his time with FFA, Dustin has helped with some of their best fundraisers, which have included making value added maple products including maple lollipops, maple sugar and coated nuts. After high school, Dustin plans to pursue a degree in Natural Resources in college.