It's Not Too Late For Storm Damage Assistance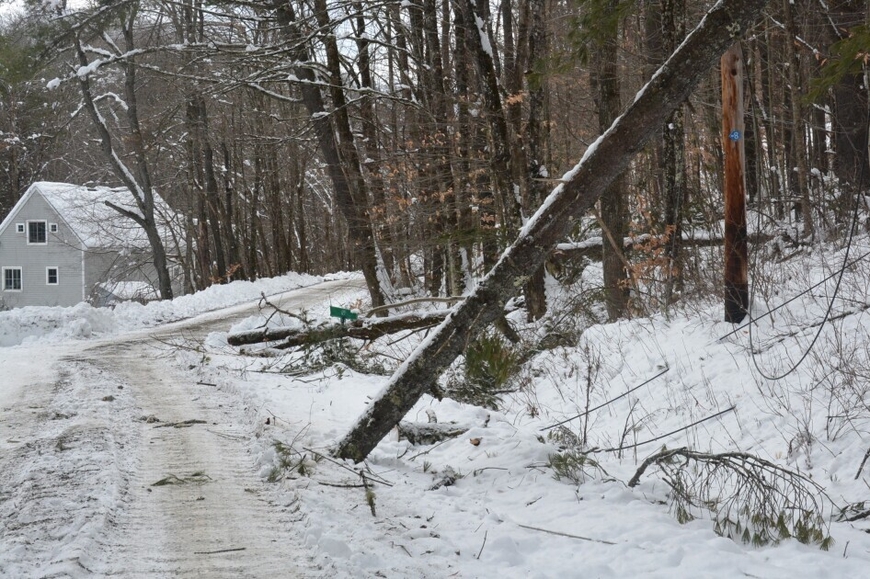 USDA To Offer Potential Recovery Assistance from Winter Storm Elliott
In the days leading up to Christmas, Winter Storm Elliott brought extreme winds and weather to much of Vermont. For many of you, this probably meant downed trees and infrastructure damage in your sugarbush. The USDA may have funding available to assist with cleanup, but they need to hear from you.
Producers who suffered damages from Winter Storm Elliott are encouraged to contact their local Farm Service Agency (FSA) office and report those damages. FSA is in the process of requesting Emergency Conservation Program implementation that may cost share on eligible expenses related to those damages. Assistance may also become available through an Emergency Loan.
If you've suffered severe damage, you may be eligible for assistance under the Emergency Conservation Program (ECP) administered by the Farm Service Agency (FSA)
For land to be eligible, the natural disaster must create new conservation problems that, if untreated, would:
1. be so costly to rehabilitate that Federal assistance is or will be needed to return the land to productive agricultural use
2. is unusual and is not the type that would recur frequently in the same area
3. affect the productive capacity of the farmland
4. impair or endanger the land

If you qualify for ECP assistance, you may receive cost-share levels not to exceed 75 percent of the eligible cost of restoration measures. Eligible socially disadvantaged and beginning farmers and ranchers can receive up to 90 percent of the eligible cost of restoration. No one is eligible for more than $500,000 cost sharing per natural disaster occurrence.
To be eligible for assistance, practices must not be started until all of the following are met:
1. an application for cost-share assistance has been filed
2. the local FSA County Committee (COC) or its representative has conducted an onsite inspection of the damaged area
3. the Agency responsible for technical assistance, such as the Natural Resource Conservation Service (NRCS), has made a needs determination, which may include cubic yards of earthmoving, etc., required for rehabilitation
4. For more information about ECP, contact your local USDA Service Center or visit fsa.usda.gov.
Commentary from Vermont Secretary of Agriculture Anson Tebbetts: https://www.rutlandherald.com/news/local/vermont-maple-sugar-producers-assess-storm-damage/article_fe4a625f-3fe5-5182-b87c-698d847a3dc1.html
Questions? Please reach out! Allison@vermontmaple.org
Next Blog Post
We LOVE to see Members in the News! Did you see VMSMA member Meg Emmons from Bourdon Maple Farm in a recent Outside Magazine article? We're grateful that she shared the story of Maple and the sticky day…