Maple Farmers is a collective of small family farms in the hills of Vermont. Our small-batch Vermont maple syrup is traditionally hand-crafted over wood fires. We bottle our syrup on our farms and we use glass to preserve the color and flavor. We are proud to offer you a taste of Vermont in a Bottle.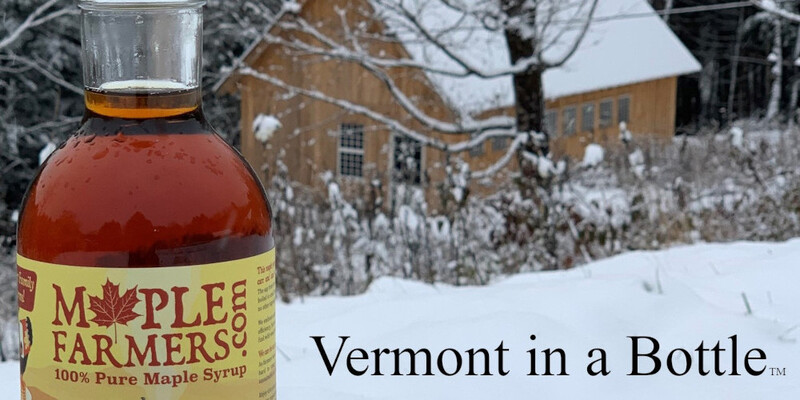 Sugarmaker Details
Open All Year
Retail
Mail Order
Open House Info:
Open House Activities
Join us for a maple syrup tasting in a rustic sugarhouse! Maple Farmers is a collective of eight small family farms that traditionally hand-craft maple syrup in small-batches over wood fires. Come for a visit, learn all about maple syrup, and taste the naturally unique flavors of each farm's maple syrup. We hope to see you at the beautiful Maple Flower Farm on Saturday October 7th from 10am to 4pm.
Open House Times