Sweet Potato Shepherd's Pie - with Maple!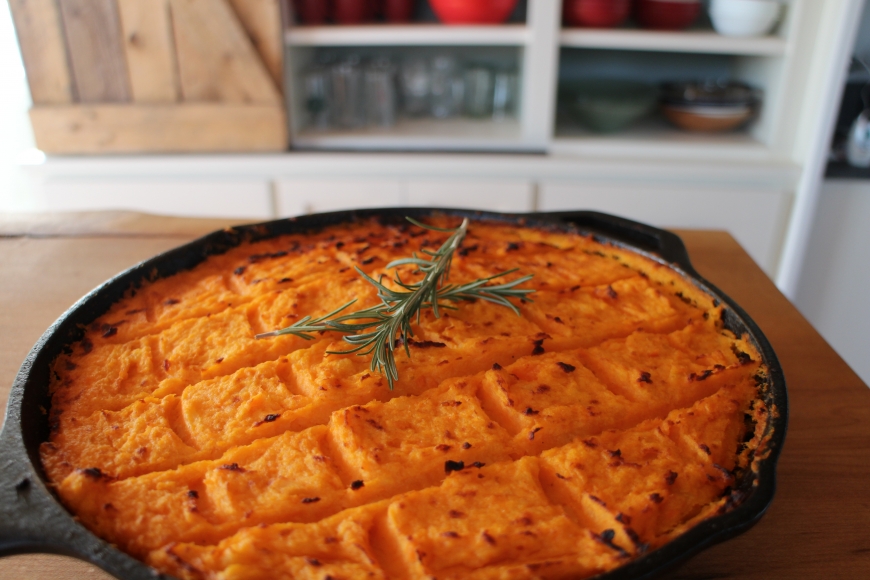 According to the internet experts, a proper Shepherd's Pie should contain only lamb within the hearty meat stew at the base of the dish. Those same experts dictate that a similar dish, meat stew topped with mashed potatoes, should be called Cottage Pie if there is beef replacing the lamb. However, if the dish has pork instead of lamb or beef, there is no consensus whatsoever to the proper name.
At the risk of offending our friends in the UK, this maple-inspired Shepherd's Pie with pork, sweet potatoes, and goat cheese is a delicious variation and a perfect dish for the cold winter we're experiencing in Vermont right now. It's an easy dish to prepare and can be made ahead so that it can be put in a preheated oven just before dinnertime and on the table in 30 minutes.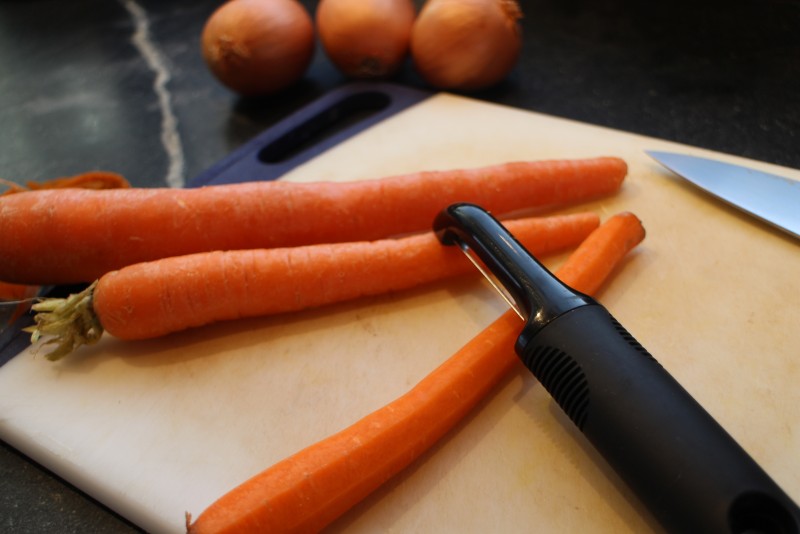 Our version starts with a pork, carrot, and onion base that is flavored with maple syrup and rosemary, lending a sweet and savory flavor to the meat. Think: good breakfast sausage but with more depth of flavor. The pork, carrots, and onion are sautéed until the meat is browned. Once the fat is spooned off, we add some tomato paste, maple syrup, rosemary, and chicken stock, letting that cook for an additional ten minutes to let the mixture thicken. We add frozen peas and then get to work on the topping.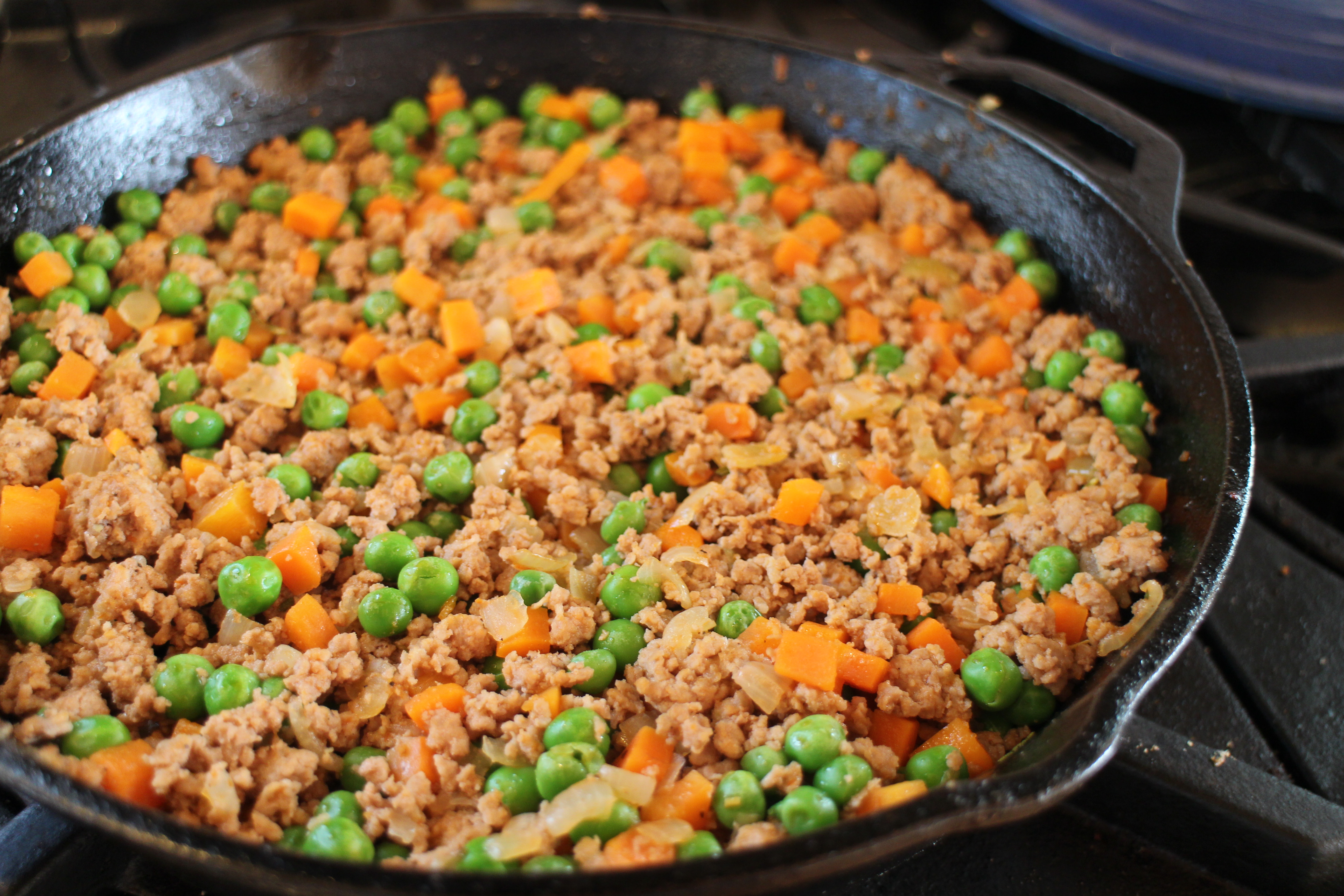 A topping of traditional mashed potatoes would also be delicious on this variation of Shepherd's Pie butwe wanted to create something a little more visually interesting and flavorful without creating more work. We settled on a mixture of mashed sweet potatoes and parsnips, mixing in just enough butter and cream to add richness and heft. Our secret ingredients in the topping are more maple syrup and a generous helping of goat cheese from our friends at Vermont Creamery. Those get mixed together and can be added to the top of the meat stew as is or, for a fancier presentation, can be whipped in a blender or food processor. We used our trusty immersion blender right in the pot to finely blend about half of the overall mixtures, giving the mashed potatoes a slightly more refined appearance.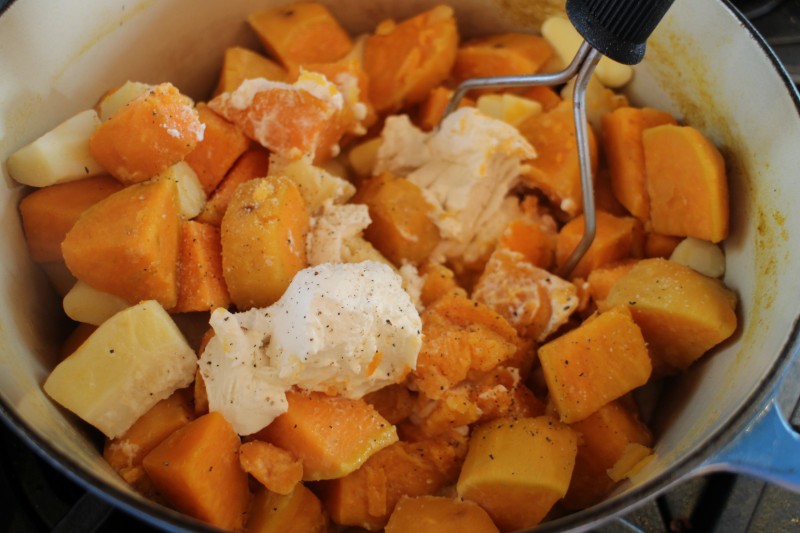 Once the potatoes are placed on top of the meat stew, the final step is to bake the whole thing for about 30 minutes at 375° F (190° C). The dish would also be great if made and kept in the fridge for up to several days before baking. Check out the full recipe here.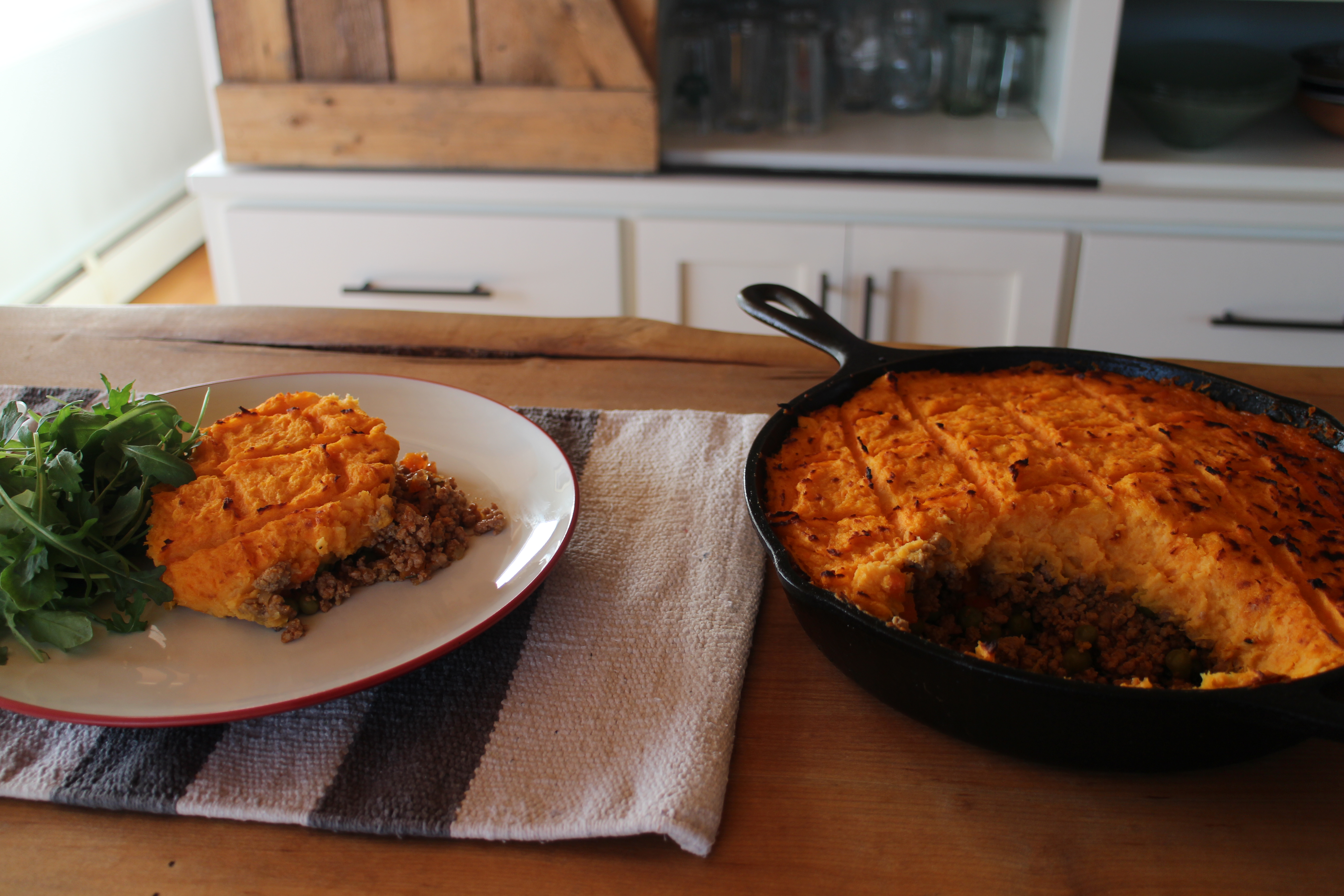 Next Blog Post
Vermont Green FC x VMSMA - check out our sweet partnership! The partnership between Vermont Green FC and the Vermont Maple Sugar Makers Association (VMSMA) will include a "Maple Man of the Match" award,…