Maple Coconut Cookies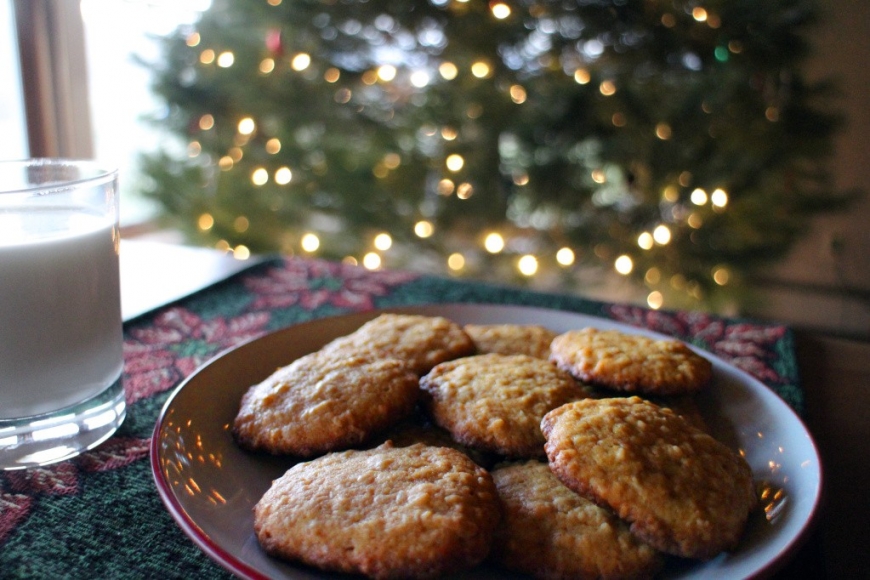 Makes about 4 dozen cookies
1 cup maple sugar (brown sugar may be substituted)
½ cup butter
½ cup pure Vermont maple syrup
1 egg
½ teaspoon vanilla extract
1-½ cups all-purpose flour
½ teaspoon salt
2 teaspoons baking powder
1 cup flaked coconut (for a less sweet cookie, use unsweetened coconut; use sweetened coconut for a sweeter cookie)
Preheat oven to 375°F. Cream sugar and butter together. Add maple syrup, egg, and vanilla. Beat well.
In a separate bowl, combine flour, salt, and baking powder. Add flour mixture to the maple and butter mixture until well combined. Stir in coconut and drop by teaspoon to greased baking sheet. Bake for 11-12 minutes until light brown.
Next Recipe
The flavors of a traditional shortcake are incorporated in this delightful and not-too-sweet blondie.