Many Ways to Celebrate Maple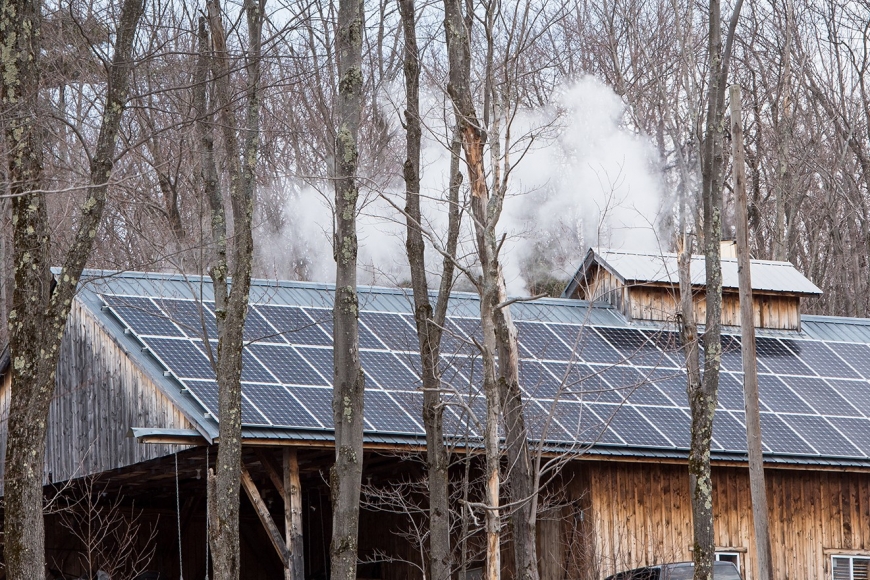 We've been hearing from sugar makers across the state that their season is off to a great start! North in Derby and further south in Shaftsbury, we're hearing stories of great flows of maple sap into sugar houses.
While we usually celebrate this season with Vermont's Maple Open House Weekend, we've chosen to cancel the event this year to help prevent further spread of COVID-19, or the Coronavirus. Our goal is to ensure that we're not creating an opportunity for further spread of the virus, and keeping prevention in the forefront of our decisions.
There are still plenty of ways to enjoy maple this season! Call your favorite sugar maker and see if they're open to guests. Support your Vermont sugar makers by purchasing their syrup and other maple products - some have robust online sites and you can find those on our website. Others might be willing to mail you just what you're looking for, so reach out and ask. There's no time like the present for maple lovers to stock up on a gallon or two of syrup or some specialty products!
Beyond Maple Open House Weekend, we have plans in the works (in partnership with Vermont's Agency of Agriculture, Food and Markets) to create a new fall Maple Celebration, just at the time when our state is showing off much of her natural beauty. We haven't worked out all of the specifics yet, but be ready to enjoy this year's Vermont Maple crop right into the fall!
It's shaping up to be a great season, with lots of sap currently running, and we'll share stories of specific sugar makers here throughout the season. Enjoy Vermont Maple and visit our recipes page for some new ideas!
Next Blog Post
Two incredible winter-inspired Maple and Gin cocktails