Meet Vermont Maple Sugar Maker, Kenn Hastings and Bread Loaf View Farm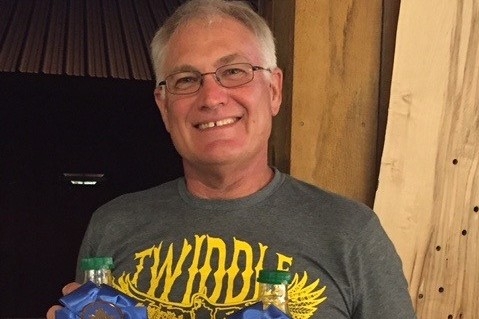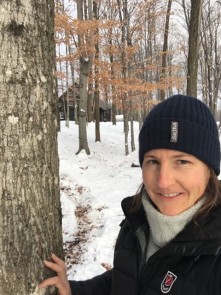 "If you've seen one, you've seen them all" couldn't be further from fact when talking about Vermont maple sugar houses and their sugar makers. Each sugar maker's story, from how they got started to what personal meaning sugaring has for each of them is a unique one – which is exactly why we're going to start a series of Vermont Sugar Maker Feature Profiles! We get the pleasure of interviewing our sugar makers and introducing you to the amazing individuals behind Vermont Maple Syrup.
First up, we got to chat with Kenn Hastings and Eliza Eaton of Bread Loaf View Farm in Cornwall, Vermont. Kenn is the farm's "Passionate Sugar Maker" and Eliza wears many hats while officially working as the farm's Business Manager. The farm is owned by and serves as a second residence for Churchill and Janet Franklin, both alumni of Middlebury College, of Concord, MA. Feeling a connection to the area, the Franklins purchased the property upon the graduation of their children who are also Middlebury College alumni.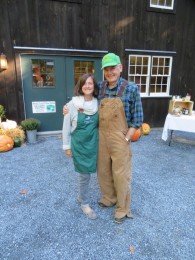 Long story short…Kenn the sugar maker and Churchill the business man meet, and start trading in syrup (a common local practice). Churchill had a property full of maple trees and Kenn was able to tap some and collect sap to make syrup of which Churchill could share with family and friends. One day, Churchill asked Kenn, "How many trees do I have on my property?" to which Kenn replied "Well, you would've had 4-5 acres more if you hadn't cut down all those maples to build that beautiful house". They had a good laugh and Churchill told Kenn, "Whatever you want to do to build and make my sugar house the best that it can be, do that". In 2008 they did their first boil on the property, and that was the beginning of Bread Loaf View Farm
Kenn and Eliza, tell us something unique about Bread Loaf View Farm:
Eliza: There is a lot of passion behind the education of maple here. We host all kinds of tour groups, from people visiting the region, to school groups and college students. The ability Kenn has to dive into information from the guidelines as they pertain to maple, to the politics, to the science behind it all is incredible. We also focus on supporting other businesses through our collaboration with other small businesses in our local economy.
Kenn: I echo what Eliza said about the passion behind the education. It was important to Churchill that the sugar house be open to the public and serve as a place for people to learn about maple. Every year we have a man, we call him "the museum guy" because he's a museum in his own right, come to our Maple Open House Weekend (March 24th and 25th in 2018!) and provide a visual learning experience for visitors. He's a collector of all things and his display is always changing.
Kenn, what is one of the biggest challenges you face working as a sugar maker?
Kenn: I'm always thinking about repairs and maintenance. The woods are a live ecosystem and every day there is something going on in the woods. It's mostly good, but sometimes the weather plays a hand in bringing on challenges, such as the wind storm we had a few weeks ago. Luckily, we didn't sustain a lot of damage, but there will be a lot of time spent on clean-up of fallen branches.
You've won a lot of awards for your syrup and maple cream, are there any special secrets to producing your award-winning syrup that you would share only with your closest friends (and everyone reading this blog)?
Kenn: (Chuckles). You have to learn by making mistakes. I never forget to tell them (other sugar makers asking for advice), that I know how to burn a pan. I know how to make mistakes, sometimes twice. It takes doing it (sugaring) long-term and always listening to anyone out there ahead of you that can help deliver information and educate you on how to do things better.
What are your personal favorite uses for maple?
Eliza: I really like it in cocktails. (Hey, we can't blame you there Eliza). Stone Cutters Spirits in Middlebury does a "Trees Knees" using maple in place of honey in playing on the "Bees Knees" cocktail.
Kenn: My favorite use…well, it sits on the table and goes on anything I'm going to consume. Especially on ice cream…and corn fritters. Corn fritters with maple syrup are a specialty of mine.
Do you have any specialty product releases you would like to announce or give us a hint at?
Eliza: We just recently started making a Bourbon Barrel Aged Syrup, released October 1st and we'll be doing a release of our 2nd batch of Rye Whisky Barrel Aged Syrup this spring. We also have a collaboration with Middlebury Chocolates to make our Dark Chocolate Sea Salted Maple Candies. We do them in very small batches, so you have to grab them while they're in stock!
Where can people find your products?
Eliza: breadloafviewfarm.com! Our online store is ALWAYS open. We ship within the US and happy to arrange international shipping, just give us a call. Our sugar house is also open to the public for tours, we just ask that you call ahead to make arrangements. For locals, you can find our products in Costello's Market, Kiss the Cook and the Middlebury College Book Store.
Sugar makers face unpredictable weather, long days, and no guarantees on a good crop from one year to the next, what is it that keeps you motivated to want to tackle a new season?
Kenn: The first boil last year was on Churchill's daughter's birthday. We had a party in the sugar house. The next day, I walked in and could smell burned syrup and there was syrup on the floor. I had sprung a leak in the back pan. Now faced with an evaporator that didn't work on the first day of the season, the feeling inside my body was numbness. The next day Deane (Kenn's right-hand man) and I had already started working on a solution when Churchill walked in and asked what had happened. "Well, we had one hell of a party last night!" Luckily the new pan arrived 10 days later, but I sweat every day until it came.
A fresh clean slate is what keeps me motivated. It's something I think all sugar makers do subconsciously, always thinking about what you can do different or better next year. When I'm done sugaring, it will be when I'm no longer on this earth – God willing – I'm going to take it with me to the grave.
Next Blog Post
This article appears in the Vermont Official Winter Vacation Guide 2018. You can view the publication in it's entirety on the Vermont Department of Tourism and Marketing website, www.vermontvacation.com, or…