The Sweetest Choice Volume 1 - Bird Friendly Maple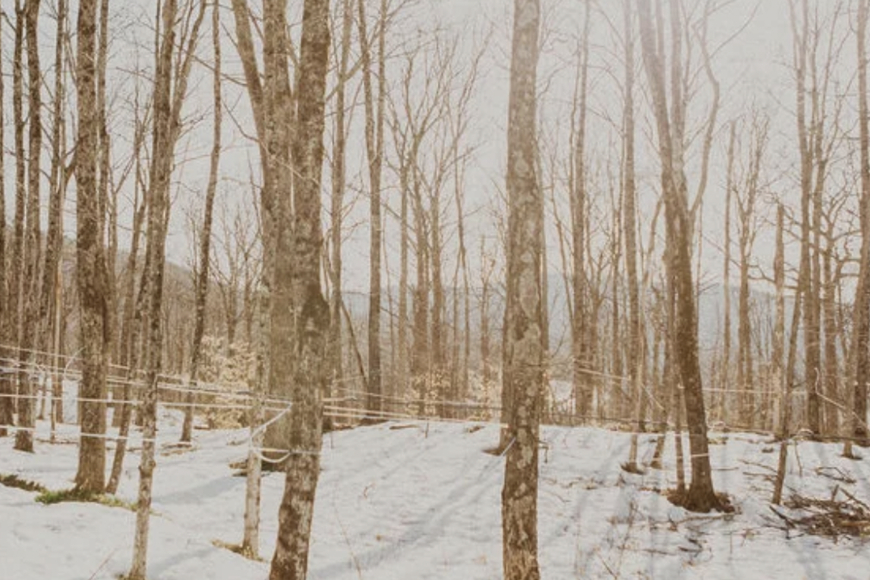 We Love Our Forests
Maple isn't just sweet on pancakes, it also makes a sweet habitat for wildlife!
Vermont sugar makers love their forests! Did you know that sugarbushes help keep forests intact, and make great places for birds to nest and find food? With so many of us striving to make informed food purchases, maple is an ideal product to support.
Maple producers aim to create bio-diverse habitats and many are certified by the Audubon Society because of their efforts. A bird-friendly sugarbush is managed to offer great places for birds to forage, hide, and raise their young. They do this by maintaining a diversity of tree species in addition to their maple trees, supporting layers of vegetation to thrive - from small seedlings on the forest floor, to saplings and shrubs, to the canopy overhead - leaving standing dead trees and live trees with cavities for birds to enjoy, and leaving logs and branches on the forest floor for a variety of wild life… all of this means more birds singing the praises of maple!
Love How You Purchase Your Favorite Maple Treats! A sweet choice for the environment and your coffee means looking for the bird friendly label on your favorite maple products. Visit https://vt.audubon.org/conservation/bird-friendly-maple-sugarmakers for a list of sugar makers that are certified as Bird-Friendly.
Next Blog Post
Top 8 tips to have the BEST Maple Open House Weekend! Welcome to the tastiest time of the year in Vermont - Maple Open House Weekends. We're here to guide you through this time-honored, and quintessential…