Vermont Green FC x VMSMA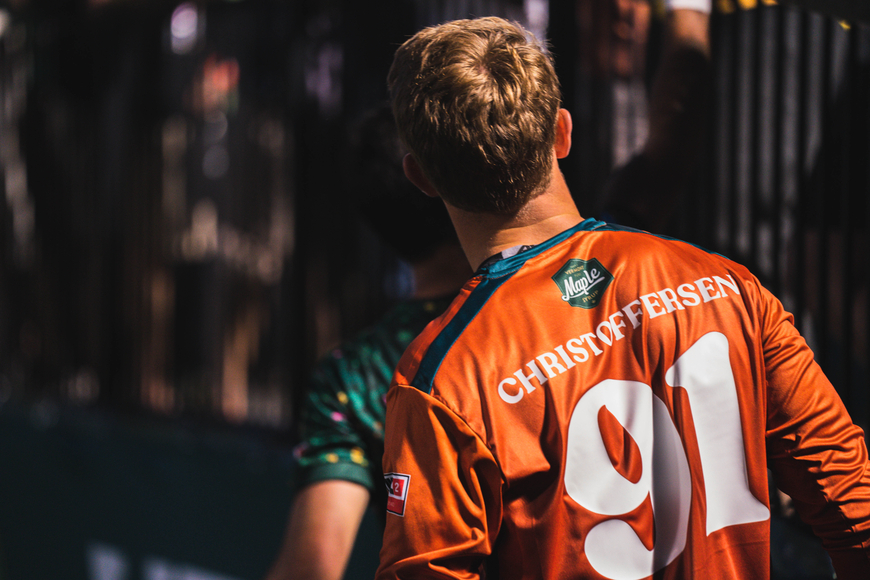 Vermont Green FC x VMSMA - check out our sweet partnership!
The partnership between Vermont Green FC and the Vermont Maple Sugar Makers Association (VMSMA) will include a "Maple Man of the Match" award, a new Amber goalkeeper kit (inspired by Vermont's most famous export), and hospitality gifts of Vermont Maple Syrup for opposing team captains at all home games.
"Our partnership with Vermont Maple Sugar Makers Association is one of pure celebration, so we wanted to have fun with this collaboration and spread the joys of Vermont maple syrup to our fans and even our opponents." said co-founder Patrick Infurna.
The new 2023 goalkeeper kit, designed by co-founder Matthew Wolff, is a rich Amber-Brown gradient and proudly displays the logo of the VMSMA. It will be the primary kit worn by goalkeepers at home this season, and is available for purchase in the Vermont Green FC shop. Get one today!
For more information, visit: https://vermontgreenfc.com/vermont-maple-sugar-makers-association-vmsma-partner-with-vermont-green-fc/
Next Blog Post
Meet the Urban Maple Sugarmakers in Burlington's Old North End On a warm Tuesday afternoon in Callahan Park in Burlington's South End, friends and strangers alike cluster around a large metal bucket filled…