Maple-Chile Simple Syrup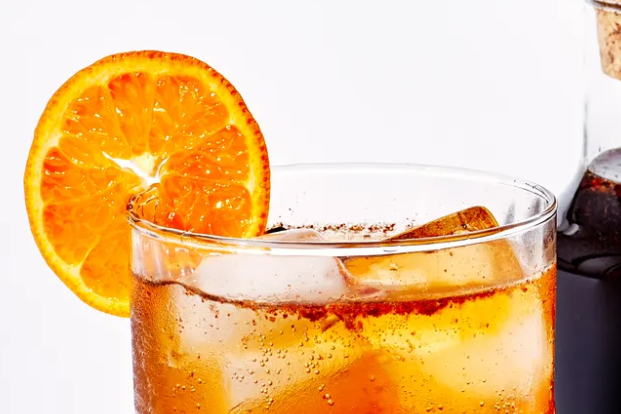 Recipe from bon appetit
How to make Chipotle Maple Syrup:
In a blender, combine ½ cup pure maple syrup with 2 medium dried chipotle peppers (aim for roughly 3 inches long), add a shake of salt. Blend until incorporated. Pour into a jar and leave in the fridge overnight to marinate (or longer if you forget—it happens). Give it a taste. Want more heat? Add a pinch of ground cayenne and let it chill for another 30 minutes before straining out the solids and storing in a sealed jar. Keep it in the fridge for up to a month and use it in, well, everything.
Then, try a maple old fashioned!
Add ice to a rocks glass, followed by the 2 oz. rye whiskey (or reposado tequila), ¼ oz. Chipotle Maple Syrup, and 2 dashes chocolate bitters. Stir for 20 seconds. Express an orange twist over the top and tuck behind the ice cube. All that's left is to sip and savor the flavors of fall.
Not up for any alcohol? Substitute the syrup in hot cocoa or lemonade for a sweet and spicy kick!
Next Recipe
Recipe from Olives + Thyme Ingredients: Pound Cake1 c (120g) all purpose flour2/3 c (80g) cake flour2-3 tsp pumpkin spice blend1 tsp baking powder1/2 tsp salt1 c (226g) unsalted butter, room temperature1…