Maple Bourbon Cold Brewed Iced Coffee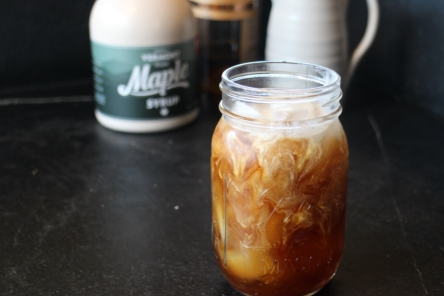 Makes 4 drinks
Add coarsely ground coffee and water to 32 oz French press and let steep and chill overnight in refrigerator (12-15 hours).
In tall glass or mason jar, add 8 oz coffee, 1 1/2 oz bourbon, 1 Tablespoon maple syrup and cream to taste.
Next Recipe
Your new favorite wings recipe with a sauce so flavorful and delicious, you'll want extra for dipping!