Maple Dijon Chicken Breast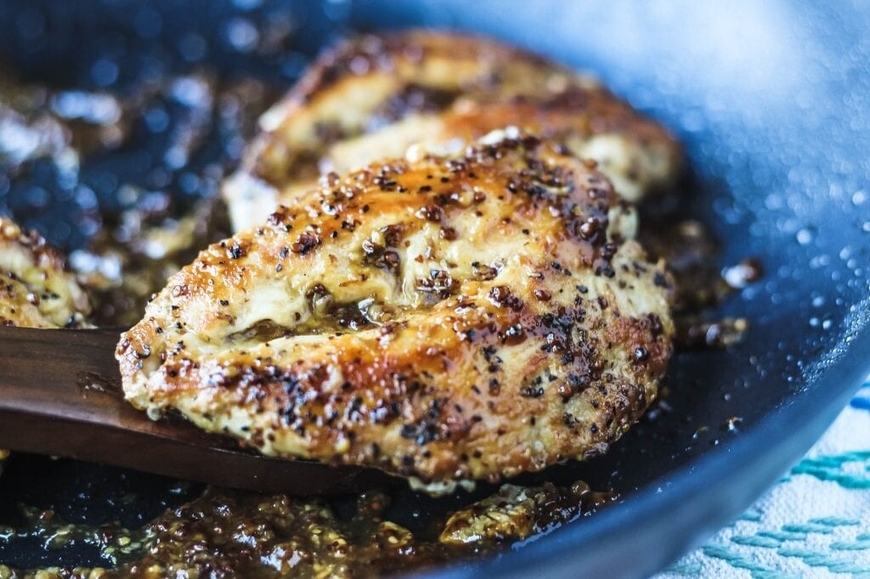 Recipe from Blackberry Babe
Ingredients:
2 tsp vegetable or olive oil
3 chicken breasts, fresh or dethawed
3 tbsp maple syrup
3 tbsp dijon mustard*
pinch of cayenne pepper (optional)
salt and pepper
Instructions:
1) Add oil to large, non-stick skillet and heat on medium-high heat.
2) Pat chicken breasts dry with paper towel and lightly season with salt and pepper. Add to pan, allow to sear for 10 minutes. Do not move the chicken breasts while they are searing.
3) Flip them over and then cover with a lid. Allow to sear/steam for another 10 minutes.
4) Meanwhile, mix together the maple syrup, dijon mustard and cayenne pepper in a small bowl.
5) Using a brush, brush the maple dijon glaze onto the chicken breasts, flip, and do the same on the other side. Allow to cook for another 1-2 minutes. Serve.
Next Recipe
Recipe from Co-op, Welcome to the Table Ingredients:2 sweet potatoes1 tablespoon vegetable oil1/2 cup peeled and minced shallots1 teaspoon peeled and minced fresh ginger3 1/2 cups cranberries (fresh or…