Maple Sea Salt Hot Chocolate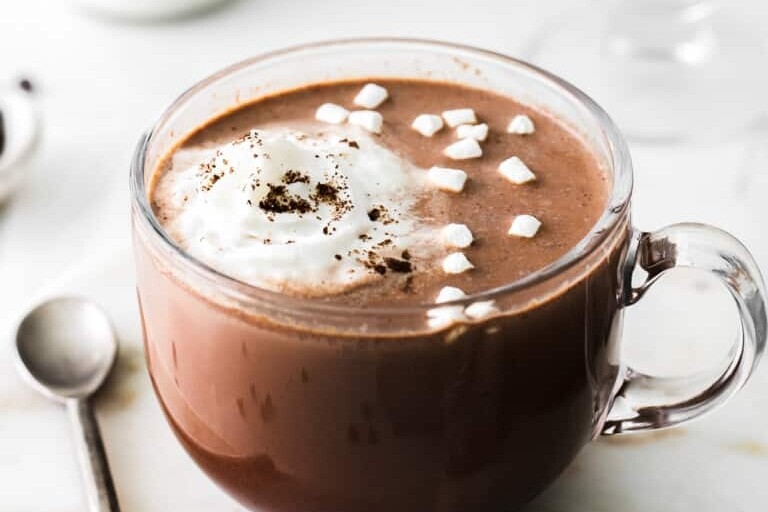 Recipe from FitFoodieFinds.com (makes 2 servings)
Ingredients:
2 cups milk, any kind (dairy, nondairy, you name it)
1 ounce dark chocolate
3 Tbsp cocoa powder
3 Tbsp pure Vermont maple syrup
Pinch of Himalayan sea salt

Instructions:
Heat milk in a small saucepan over medium heat. When warm, add dark chocolate, cocoa powder, maple syrup, and salt. Use a whisk or hand held milk frother to mix until the cocoa powder is dissolved and combined. Continue heating and whisking hot chocolate over medium heat until just before boiling (don't let it boil!). You want to make sure not to burn the milk, but you want the dark chocolate to melt and combine with everything. Once the dark chocolate has fully melted and the hot chocolate is hot enough for your liking, serve with your favorite toppings and enjoy!

Next Recipe
Recipe from City Market, Onion River Co-op (makes 8 servings) Ingredients:2 cups coconut milk, full fat2 cups almond milk, vanilla1 avocado1/4 cup pure Vermont maple syrup1 tsp ground cinnamon1 tsp ground…