Maple Season Going Strong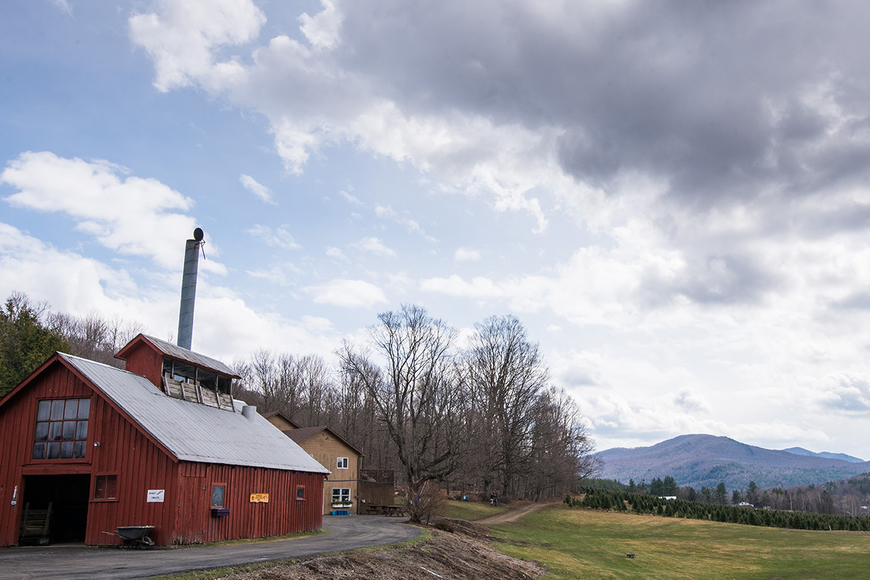 FOR IMMEDIATE RELEASE
March 19, 2020
Maple Season Going Strong, Even Without Maple Open House Weekend
Maple Open House Weekend cancelled this year, but sugar makers throughout the state are making great maple syrup and specialty products
WESTFORD, VT, March 19, 2020 – Vermont leads the nation by a commanding margin as the top maple producing state. Total US maple syrup production in 2019 was 4.24 million gallons, with Vermont's contribution accounting for almost 2.1 million of those gallons (that's about 49% of US production).
Our annual Maple Open House Weekend has been a chance for Vermont sugar makers to open the doors of their sugar houses for visitors traveling from near and far wanting to learn, taste, and explore firsthand why people should think of Vermont first when they think of maple syrup.
While we know that cancelling this year's event was the right call, there are still many ways for folks across the country to get their favorite Vermont Maple items while keeping the requisite social distance. (It's easier to stock up on Vermont maple products than it is toilet paper these days!) Find your favorite sugar maker online to get Vermont Maple delivered right to your door at https://vermontmaple.org/buy-pure-maple/.
While many of us are home right now, it's a great time to join Vermont Maple on Facebook for our weekly activity contests, video sharing and more! Educational, entertaining and a great way to win a home delivery of a Vermont Maple Resiliency Care Package.
We estimated that over 40,000 visitors toured the state for last year's event and we're working with Vermont's Agency of Agriculture, Food and Markets, and other statewide maple associations, to create a fall maple celebration for Vermonters and tourists from near and far. When we have more specifics, we'll share them broadly so people can plan, once again, to visit Vermont's sugar makers to learn, taste and explore!
As with many local businesses, we appreciate everyone's support of Vermont Maple. We're making some great Vermont Maple Syrup for you this season and we'll all just need to be creative about how to access it!
More information on Vermont Maple online at www.vermontmaple.org
Contact: Allison Hope, Executive Director
Phone: 802-777-2667
Email: allison@vermontmaple.org
###
Next Blog Post
We've been hearing from sugar makers across the state that their season is off to a great start! North in Derby and further south in Shaftsbury, we're hearing stories of great flows of maple sap into sugar…