Bourbon Maple Smash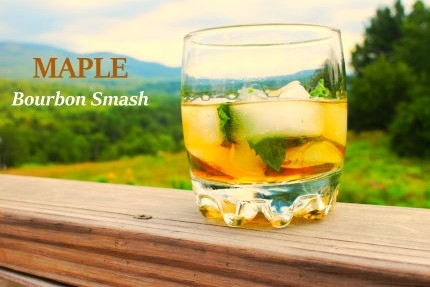 Makes one drink
Ingredients:
¾ ounce Vermont Maple Syrup*
6-8 mint leaves
2 ounces bourbon whiskey
Put the maple syrup and mint leaves in a cocktail shaker and muddle mint until mint has darkened and is quite fragrant. Fill the cocktail shaker with ice and add the bourbon. Stir vigorously until well chilled.
Fill a rocks glass or similar style glass with ice and strain chilled cocktail into glass. Garnish with mint and serve.
*In taste tests, we preferred Vermont Grade A Golden Color with Delicate Taste for this cocktail.
Next Recipe
A delicious, not-too-sweet cookie will be a definite hit in your home too!