Camp Snack For All Ages - Puppy Chow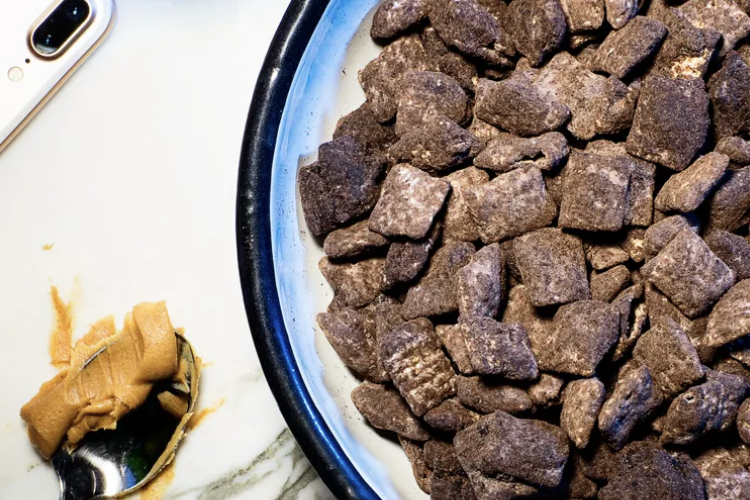 This delicious recipe comes to us from the pros at Epicurious. Who doesn't need a quick and tasty treat for camping, picnics and other last minute gatherings?


Ingredients for puppy chow:
2.5 ounces milk chocolate, chopped, or 1/2 cup milk chocolate chips
1/4 cup creamy peanut butter
1/4 cup pure maple syrup
1/2 teaspoon kosher salt
4 cups Chex cereal
1/2 cup unsweetened cocoa powder, preferably dark
1/4 cup powdered sugar
The How To:
Step 1
Heat chopped chocolate or chips, peanut butter, maple syrup, and salt in a large heatproof bowl in a microwave on high 30 seconds. Stir to combine, then microwave 30 seconds more and stir until melted and smooth. Add cereal and gently toss with a rubber spatula until coated. Transfer to a large resealable plastic bag.
Step 2
Whisk cocoa powder and powdered sugar in a small bowl. Pour over cereal in bag, seal, and shake until coated. Pour out onto a parchment-lined rimmed baking sheet and let cool.
Next Recipe
This delicious recipe comes to us from Ashley at Adamant Kitchen. It's the season of strawberries and rhubarb. Our gardens are overflowing with these two summer ingredients. And more importantly, our spring…